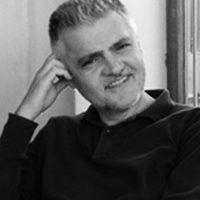 Full Professor
Coordinator of the Bachelor's Degree Course in DAMS

Link Campus University - Rome

s.arduini@unilink.it
He is full professor of Linguistics (L-Lin/01) at Link Campus University in Rome.
He taught General Linguistics at the University of Urbino, the University of International Studies of Rome and the University of Modena.
He is a member of the Board of the Nida Institute and co-director of the Nida School of Translation Studies.
In 2005 he was appointed honorary professor at the Universidad Nacional San Marcos in Lima (Perù), where he had been working as visiting professor since 2004. He was visiting professor at the Universidad de Alicante and at the Universidad Autónoma de Madrid.
He is a member of the Editorial Bord  of the Eurilink University Press and director of the series " Linguistica e traduzione"  of the publishing house Libreriauniversitaria (Padua). He is one of the directors of the series Quintiliano (Università de la Rioja, Spain)
He has taught courses and held seminaries in Belgium, France, Great Britain, Greece, Netherlands, Peru, Portugal, Russia, Spain, United States and Turkey.
He has 90 scientific essays and 8 books to his credit.

From 1985 to 1995 he was member of the Board of Directors of the Biblioteca Oliveriana and the Museo Oliveriano in Pesaro. From 2000 to 2005 he was a member of the Comitato Scientifico per la Cultura e lo Spettacolo of the Emilia Romagna Region.

In 2014 he was appointed president of the Unicampus San Pellegrino, where he served as Executive Vice President since the foundation.

Curriculum Vitae
---
COURSES - DAMS
L-3 Culture and language (L-LIN/01)
Degree Coourse in DAMS
CFU: 9
ACADEMIC YEAR: 2020/2021
RECEIVING HOURS
The professor is available to receive the students at the end of the lessons. However, the students may request an appointment by email.