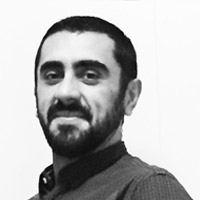 Adjunct Professor 

Link Campus University - Rome
Antonio Opromolla is professor of "Visual and Digital Media Culture" to the Bachelor's Degree Course in "Innovative Technologies for Digital Communication" and "Digital Transformation" to the Degree Course in "Communication Technologies and Languages" at Link Campus University. At the same university, he is also scientific coordinator of the 1st Level Master's Degree Course in "Service Innovation and Digital Transformation" and supervises several European research projects (financed within the framework of the Horizon2020 and Erasmus+ programmes) oriented towards digital transformation processes in public services and cities. He is PhD in "Interaction Design". His main research interests are related to the study of innovative processes and tools for civic engagement and themes related to open government, through the application of methods related to design thinking.  Finally, he is an evaluator of european projects within the framework of the Quadro Horizon 2020 Programme.
---
OFFICE HOURS
The professor is available to receive the students at the end of the lessons. However, during the periods of suspension of the lessons, the students may also request an appointment by email (Tuesday 12.00 - 13.00).