Research
The research activity carried out by Link Campus University supports the development of the country system through the transmission and production of culture. The academic research centres are constantly working to meet the needs of the modern society.
The research activity is organized in a variable number of Research Centres (currenty 17) and Research Laboratories (currently 9), and is coordinated by a Research Office (tasked with the administrative and financial management of the research projects).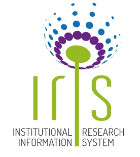 The Catalogue of the research products of Link University contains the scientific production of the University's professors and researchers. This application was developed by Cineca following the merger with CILEA and CASPUR of the U-GOV Research system, from which it inherits all the best pre-existing functions.
The catalogue was activated in November 2022, contains all the products already entered in the current System and in the MUR teaching sites and represents the only tool for entering the University's scientific production. The MUR lecturer sites, which remain in view-only mode, are in fact automatically fed by the Catalogue itself without having to enter data twice.
To connect to the Iris Catalogue, click here;  to enter, you can use the 'Login' link (top right) and enter your login credentials.

Zenodo is an open european digital archive for the sharing of data of research. Zenodo is the result of the collaboration between Cern and the OpenAire project, within the Seventh European Framework Programme. Zenodo constitutes a simple and innovative service enabling researchers, scientists and institutions of the EU to share and present multidisciplinary research results (data and publishing), at any stage of the research process.
One of the objectives of the OpenAire project is the realization of an infrastructure to support European researchers by providing guidelines, best practices, models and technologies to deposit, access and make available raw research data.