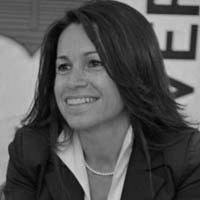 Associate Professor
Link Campus University - Roma
Cinzia Vallone is Associate Professor of Business Administration at Link Campus University, PhD in Economics and Corporate Strategy. She was Councilor Responsible for Budget at the Municipality of Verbania from 2014 to 2019. She directed the 1st level Master in Public Services, Utility and Mobility at the Università di Milano Bicocca. She is Consultant for Social Budget. She is professor of Accounting and Budgeting, Economics for Public Organizations and Business Administration. Her research mainly concern Family Business, Valorization of Cultural Heritage, Tourism management; Corporate social Responsibility; Public management.

Curriculum Vitae
---
COURSES - ECONOMICS
Accounting and Budgeting (SECS-P/07)
Bachelor's Degree Course in International Business Administration
CFU: 9
ACADEMIC YEAR: 2020/2021
---
RECEIVING HOURS
The professor is available to receive the students at the end of the lessons. However, the students may also request an appointment by email.