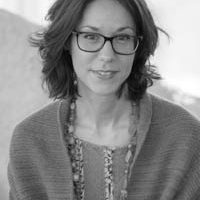 Associate Professor
Link Campus University - Rome
Elena Borin, Associate Professor of Business Administration at Link Campus University. Previously, she was Associate Professor, Director of the MSc in Arts and Cultural Management and Coordinator of the International Research Team Arts and Cultural Management, Co-coordinator of the BSB Centre for Arts and Cultural Management at the Burgundy School of Business (Dijon, France). She attained a research doctorate in economy, as well as the title of Doctor Europeus at the University of Ferrara (Ferrara, Italy). She won the ENCATC Research Award on Cultural Policy and Cultural Management (ENCATC, Bruxelles, Belgium) and tyhe IUSS award for the best doctoral dissertation in Economics XXVIII Cycle (University of Ferrara, Italy). She was a member of scientific committees in various academic programmes and in international committees working on issues related to sustainability, management and governance of the cultural and creative sector, such as the network "Routes Towards Sustainability" and the scientific committee of the ENCATC Congress 2019 and 2020. Her most recent scientific articles (published on Journal of Cultural Management and Policy, Journal of Intellectual Capital, Urban Design and Springer FGF Studies in Small Business and Entrepreneurship) are related to themes such as partnerships, funding and sustainability. Her research interests include governance and management in the cultural and creative sector with comparative international approach; public/private partnerships and multi-stakeholder partnerships; financing of the cultural and creative sector, as well as the correlation between cultural and creative industry within the framework of sustainability.

Curriculum Vitae
---
COURSES - ECONOMICS
Accounting (SECS-P/07)
Bachelor's Degree Course in International Business Administration
CFU: 9
ACADEMIC YEAR: 2020/2021
---
RECEIVING HOURS
The professor is available to receive the students at the end of the lessons. However, the students may also request an appointment by email.