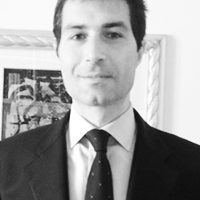 Full Professor
Link Campus University - Rome
Full professor of Private Law, he co-ordinates the courses of Private and Civil Law. From 2006 to 2015 he was associate professor at the Faculty of Law of the University of Parma, were he taught Institutions of Private Law and Civil Law. In the 2005-2006 period, he was a researcher at the same faculty.
He co-ordinates the Family Law Course at the LUISS University and teaches at the Specialization School for Legal Professions and Master in Family Law.
He is a research doctor in Buisness Law - XVI cycle, and a member of the Teaching Staff of the Research Doctorate in "European and Global Market Law. Crisis, rights and Legislation" at La Tuscia University in Viterbo.
He is a member of the Board of Directors of the Italian Association of Civil Lawyers.
He is a member of the Banking and Financial Ombudsman, registered to the Register of Arbitrators for public contracts at the ANAC; as well as to the List of Arbitrators of the Arbitration, Conciliation and Cooperation Chamber. He was a member of the working group for the drafting of the Code of Sports Justice and for the harmonization of the Federal Statutes with the guiding principles of the CONI.
He is a member of management and evaluation committees for various scientific journals and book series, and authored essays and monographies on the most modern and relevant aspects of private law.

Curriculum Vitae
---
COURSES - LAW
Civil Law (IUS/01)

Single Cycle Degree Course in Law
CFU: 12
ACADEMIC YEAR: 2020/2021
---
COURSES - ECONOMICS
Introduction to Private Law (IUS/01)
Bachelor's Degree Course in International Business Administration
CFU: 9
ACADEMIC YEAR: 2020/2021
---
Fundamentals of Private Law (IUS/01)
Degree Course in Political Sciences and International Relations
CFU: 9
ACADEMIC YEAR: 2020/2021
---
COURSES - INTERNATIONAL STUDIES
Fundamentals of public and private law (IUS/01)

Corso di Laurea in Scieze della Politica e dei Rapporti internazionali
CFU: 12
ACADEMIC YEAR: 2019/2020 -2020/2021

RECEIVING HOURS
The professor is available to receive the students at the end of the lessons. However, the students may also request an appointment by email.