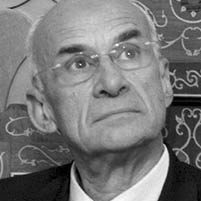 Fixed-term extraordinary professor
Link Campus University - Rome
He is Extraordinary Professor of International Relations at Link Campus University and member of the teaching staff at other higher education institutions. He was a member of the Board of Directors of the ICE Agency for the promotion abroad and the internationalisation of Italian companies (2012-2016), Director General for the promotion of the country system at the Ministry of Foreign Affairs (2010-2012) and previously Ambassador to Iraq (2006-2010), Italian Representative in the Political and Security Committee of the European Union (2001-2006), Director General for Africa (1999-2001) and Ambassador to Ethiopia (1993-1998). Furthermore, he directed the Office for the relationships with the Parliament in the Cabinet of the Minister fo Foreign Affairs (1989-1993). Previously, he supervisioned the african, migratory and development themes under different perspectives on behalf of the Ministry, even as Head of the Undersecretary's Secretariat, and Representative at the European Community. He began his diplomatic career in 1972 in the Italian Embassies in Tanzania, United Kingdom and Ethiopia. In his responsibilities in Italy and in bilateral and multilateral fora abroad, he has repeatedly been involved in capacity and institutional building, conflict resolution and national reconciliation through the definition and smooth functioning of inclusive security institutions and structures. He authored the manuals "Lezioni di governance politica ed economica internazionale" and "Politiche internazionali su energia e cambiamenti climatici" (which were also published in English), as well as essays, reports and articles on foreign policy issues (European integration, Middle East, Africa, migration issues, security, crisis management and international economics). He is Co-President of the Diplomatic Studies Circle and in the governance of for-profit and non-profit companies and organisations.

Curriculum Vitae
---
COURSES INTERNATIONAL STUDIES
International Policies on Energy and Climate Change(SPS/04)
Master's Degree in Strategic Studies and Diplomatic Science
CFU: 6
ACADEMIC YEAR: 2020/2021
---
International Relations (SPS/04-SPS/06)
Bachelor's Degree in Political Science
CFU: 9
ACADEMIC YEAR: 2020/2021
---
OFFICE HOURS 
The professor is available to receive the students at the end of the lessons. However, the students may also request an appointment by email.