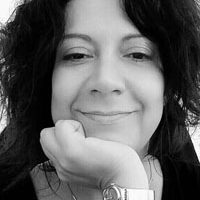 Full Professor
Link Campus University - Rome
Valentina Re is full professor of cinemaography, fotography and television at Link Campus University. In 2005, she attained the Research Doctorate in Theatre and Film Studies at the University of Bologna, where she attained a post-doctorate research grant. Between 2009 and 2014 she was a researcher at Università Ca' Foscari Venezia.
Currently, she coordinates the following researh projects for Link Campus University:"Comizi d'amore. Il cinema e la questione sessuale in Italia (1948-1978)" research project of national interest (PRIN), financed by the MIUR; "DETECT - Detecting Transcultural Identity in European Popular Crime Narratives", international research project financed by the EU within the framework of the H2020 Research & Innovation Programme.
Her research activities mainly concern the analysis methodology of film and audiovisuals, the relationship between film theory, media theory, aesthetics and literary theory, the relationships between cinematography and other expressive languages, the forms of distribution, circulation and fruition of the audiovisual material in the digital environment.
She published the following works: Streaming media. Distribuzione, circolazione, accesso (a cura di, Milano-Udine 2017); Game of Thrones. Una mappa per immaginare mondi (Milano-Udine 2017, curato con S. Martin); L'innesto. Realtà e finzioni da Matrix a 1Q84 (con A. Cinquegrani, Milano-Udine 2014); Cominciare dalla fine. Studi su Genette e il cinema (Milano-Udine 2012); Play the movie. Il DVD e le nuove forme dell'esperienza audiovisiva (curato con L. Quaresima, Torino 2010); Visioni di altre visioni. Intertestualità e cinema (con G. Guagnelini, Bologna 2007); Ai margini del film. Incipit e titoli di testa (Udine 2006).
She is senior editor of the international magazine Cinéma & Cie and member of the editorial board of the Cinergie magazine. She is co-director of the "Narrazioni seriali" and "Innesti – Cinema, letteratura e altri linguaggi".

Curriculum Vitae
---
COURSES - DAMS
Film History and Italian Cinema (L-ART/06)
Degree Course in DAMS
CFU: 12
ACADEMIC YEAR: 2020/2021
---
Film and Television Language (L-ART/06)
Degree Course in DAMS
CFU: 6
ACADEMIC YEAR: 2020/2021
---
RECEIVING HOURS
The professor is available to receive the students at the end of the lessons. However, the students may also request an appointment by email.